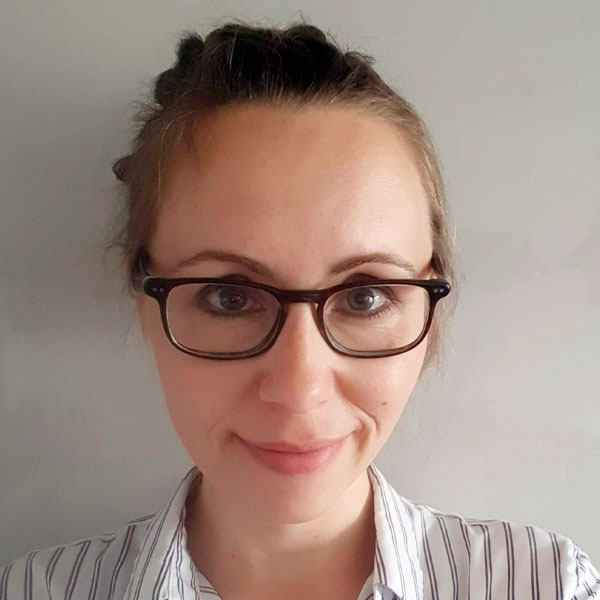 Senior Counselling Psychologist
Sarah (she / her) completed her doctoral training in Counselling Psychology at the University of Surrey and has worked with adults, children and groups in different settings. Sarah has trained in and uses a number of evidence-based therapies in her practice, including Acceptance and Commitment Therapy, Compassion-focused therapy and Narrative Exposure Therapy and has experience offering therapy to people with a variety of different issues.
Sarah has worked extensively with people with complex and difficult experiences and has recently also developed an interest in how psychological issues affect the body. She has experience particularly in working with people with trauma, anxiety and attachment difficulties and uses a mind-body perspective to understand people's difficulties and find ways to support her clients.
Alongside her work at Talking Heads, Sarah also works as a Psychologist in a Clinical Health Psychology Team in the NHS.
"I try to create a safe and compassionate space for people to be able to share and work on what is important to them. I know from personal and professional experience how powerful and healing it can be to feel heard and held in a therapy setting and I became a Psychologist to give back and help others to feel supported and understand themselves in the space we create together. I use an integrative approach, drawing from different models with a focus on what works for my client, what they feel comfortable with and how we can work together towards their goals."
Qualifications:
Professional Doctorate in Counselling Psychology (DPsych)
Bachelor of Science Degree in Psychology (BSc Hons)
Sarah is a HCPC Registered Counselling Psychologist and BPS Chartered Psychologist.