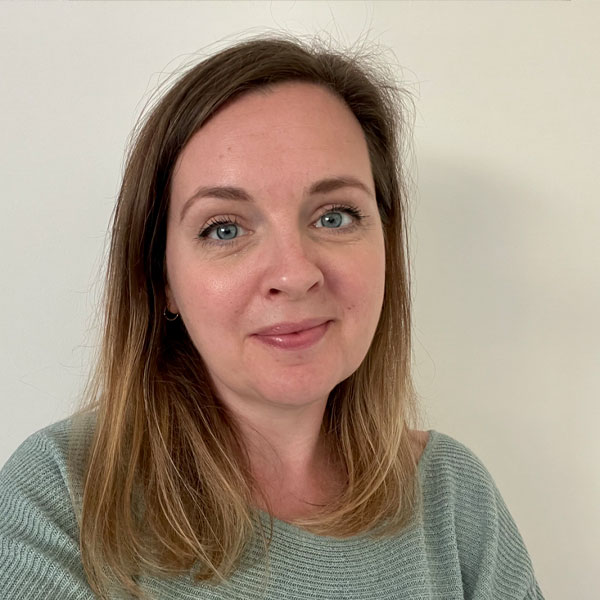 Co-founder and Clinical Director, Senior Clinical Psychologist
Michelle (she / her) has over 18 years of experience working therapeutically in private practice, the NHS and other statutory and voluntary services. She completed her doctorate at Royal Holloway, University of London and has since worked in a range of settings including specialist therapy services, inpatient hospitals and prisons. During this time, Michelle has undertaken further accredited training in a range of evidence-based therapies, so that she can provide the most effective interventions for her clients.
Before founding Talking Heads, Michelle managed an innovative team of psychologists in the NHS, providing consultation, supervision and training to other professionals.  This helped staff and their organisations to take a psychologically informed approach to their work whilst also supporting the development of a workplace that prioritises the wellbeing of its employees. She believes healthy organisations provide the best support to their clients.
Alongside her clinical work, Michelle also supports the development of psychologists on one of the London doctoral training programmes.
"I appreciate how hard it can be to take the first step in asking for help and with so many therapists and therapies to choose from, it can be overwhelming knowing where to start.  I established Talking Heads with the intention of providing high quality evidence-based therapies delivered by a team of skilled, compassionate and approachable therapists  My aim is to offer a safe and containing space for you to explore what is causing your distress, whilst also finding a way forward to help you to live the life you want to lead. The therapy we provide at Talking Heads is dynamic and interactive; it is a joint endeavour in which we work together towards achieving your goals.
Following my own personal experience of baby loss and the associated trauma and grief, I have a particular interest in supporting those who have struggled in their journey to parenthood and those finding their way in life after loss.  Alongside providing professional psychology services, one of the core values of Talking Heads is to dedicate some of our resources to supporting communities in need.  Our initial focus will be to provide psychological information and support to bereaved parents and those pregnant after loss."
Qualifications:
Professional Doctorate in Clinical Psychology (DClinPsy)
Masters degree in Research in Psychology (MRes)
Bachelors degree in Social Psychology (BSc Hons)
Michelle is a HCPC Registered Clinical Psychologist, BPS Chartered Clinical Psychologist, ISST Accredited Schema Therapist and a Registered Practitioner with the EMDR Association UK & Ireland.